Brandon Heath will be in concert Thursday, February 24, at 6:00, at Heartland Church in Paducah. Special guests include Brad Vose, Cory Evitts, and Ethan Bank, Francie Harp. Tickets are $10 Proceeds benefit Beyond Uganda, a non-profit organization in Paducah serving women and vulnerable children in Uganda, Africa. More information is available at www.eventbrite.com.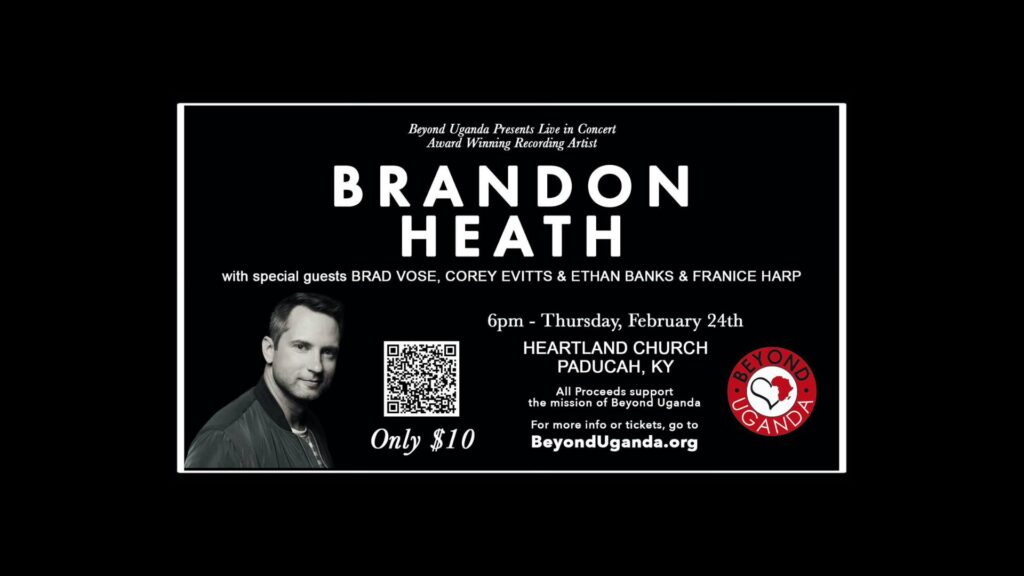 Elevate FM broadcasts the hottest Christian hits from tobyMac, Switchfoot, Needtobreathe, Plumb, Britt Nicole, and dozens of others!
With uplifting, encouraging music 24/7, Elevate FM can be heard throughout western Kentucky at 89.7 FM and on your mobile device with the Elevate FM app for Android and Apple devices!.