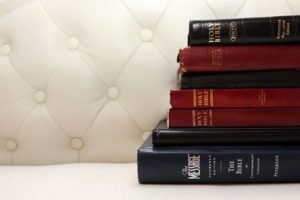 A lot of churches have started a new Sunday school year! If your church or class has materials that will no longer be used, consider bringing them to us! We accept Bibles, hymnals, study books, magazines, and other materials to be sent to people all over the world who have little or no access to the Gospel. Bring your materials in a sturdy, easy to handle box and help us spread the Good News! For more information you can visit our ministry page.
---
Elevate FM broadcasts the hottest Christian hits from tobyMac, Switchfoot, Needtobreathe, Plumb, Britt Nicole, and dozens of others!
With uplifting, encouraging music 24/7, Elevate FM can be heard throughout western Kentucky at 89.7 FM.
Listen to Elevate FM on your device!  Now available on the TuneIn Radio App.  Download it now and search for WAAJ.